Quality Assurance Portal
The Quality Management team embarked on a program to improve the quality and release management team practices through the standardization of test/release processes across projects and ongoing support. Key to this effort was reworking and streamlining of the Quality Management Team SharePoint Portal to provide an easy to use presentation layer for the training and evangelizing the team's processes and workflows. The audience for this was internal IT as well as some business managers.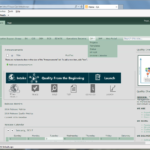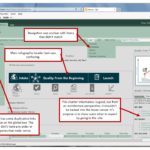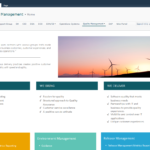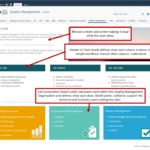 To assist with the launch of the new Business Solutions Technology team within the organization, the customer requested a new portal to provide a point of entry for all of the various stakeholders, give them with an easy to use and intuitive experience to guide them to relevant information regardless of their user story. This project started from scratch with brainstorming / requirements sessions, white-boarding and transitioned swiftly to wire-framing and mock-ups. Dave managed the end to end process which included interfacing with design resources, connecting with all stakeholders and writing content / copy based on customer needs.